Have you been following along in all of the events going on around blogland?
Tomorrow I will be guest posting here: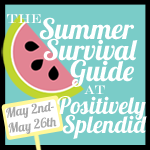 You don't want to miss it...there will be a FREE download involved!
Amy has put together a really fun event...if you have missed out at all, just click on the button and she has a roundup on her sidebar of all the projects that have been on so far!
And later this summer, I will be taking part in this really fun series put on by Alison at Oopsey Daisy.
Each Friday, a new blogger will be putting together a fun activity, treat, playdate, party, craft, etc...all based around a children's book!
Check out the fun ladies involved in this:
You will have to go check out
Alison's
monster playdate based around Where the Wild Things Are. SO fun!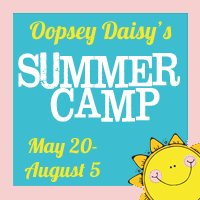 DO YOU HAVE ANY SUGGESTIONS FOR FUN CHILDREN'S BOOKS I SHOULD CHECK OUT?