EDITED: Hey everyone...Leslie had her baby early this morning, so she may need a little extra time getting her tutorial up! Head on over and give her a little congrats!:) Thanks for being understanding.
Leslie from
Night Owl Crafting
is here today to share with us a fun Easter project. I love Leslie..and not just from her blog...we grew up together in the same VERY small town! She is the same fun and creative person now..take a minute to go over to her
blog
and check out all of her projects. Here she is:
Hello
Kiki Creates
followers!
I am so excited that Kiki has asked me to join her Easter Extravaganza!
Let me tell you a little about myself!
My name is Leslie!
I am the wife of Jason, the mom of Brock, Jaylee, and one on the way (due date May1st),
Special Education teacher, and craftaholic!
I created my craft blog a little over a year ago to share
all my crafts!
Some of you might have heard of it,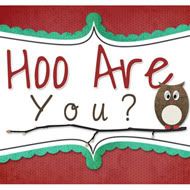 This is where I post 5 random questions that you answer and post to your blog
and then fly to other blogs to learn more about them.
On Wednesdays I host the link party,
This is where anyone that has created something can link up their projects and
get inspiration from other bloggers.
Anyway, enough about my blog and myself.
Today I would like to share a cute and easy craft that can be used for any theme or holiday.
Since Easter is right around the corner this one relates to Easter.
So for Valentine's Day my cute craft partner in crime, Sady made me a cute paver with a glittered heart on it and left it by my front door. I was so excited when I got home to see something so simple, but so stinkin' cute.
So, I have decided to have her help me make a few for Easter.
This is what we will be making today!
Thanks to Kiki for letting me share my blog and Easter paver with you today!
She is simply
AMAZING
!!!!
Thanks a million, Leslie! Isn't that so fun?!
Head on over
and learn how to make them.:)
Don't forget to enter this week's giveaways. There are some really fun items up for grabs..come and check them out. (click on the image!)